The new HTC Desire 10 – is lifestyle enough for a comeback?
Premium devices can be found in Taiwan. But even these products pass the customer. With the new mid-class HTC Desire 10 lifestyle, the company wants to gain market shares again. Can middle class look so good? And does lifestyle mean higher sales figures?
Available from november: the new HTC Desire 10 lifestyle
HTC, the leader in mobile technology and virtual reality, today unveiled the new HTC Desire 10 Lifestyle, a new HTC Mid-Range Desire line, which deliberately sets new standards and provokes: Can mid-class look so good?
The new announcement combines an elegant, metallic design, excellent performance and multimedia capabilities with a state-of-the-art software experience known from HTC's flagship series.
The HTC Desire 10 lifestyle features a new form factor, which is further developed from HTC's typical design language with striking, exciting metal edges that surround the matte surface finish, making it the hitherto most attractive representative from HTC's Desire family.
Ein echter Hingucker für die Mittelklasse! (Bild: HTC)
Das neue HTC Desire 10 aus allen Blickwinkeln. (Bild: HTC)
Mit BoomSound und 5,5 Zoll Displaygröße sorgt das Desire 10 lifestyle für gelungenes Entertainment. (Bild: HTC)
Edel kann das neue Mittelklasse Smartphone von HTC. (Bild: HTC)
Mit 13 Megapixel sorgt die Rückkamera des HTC Desire 10 lifestyle für scharfe Aufnahmen. (Bild: HTC)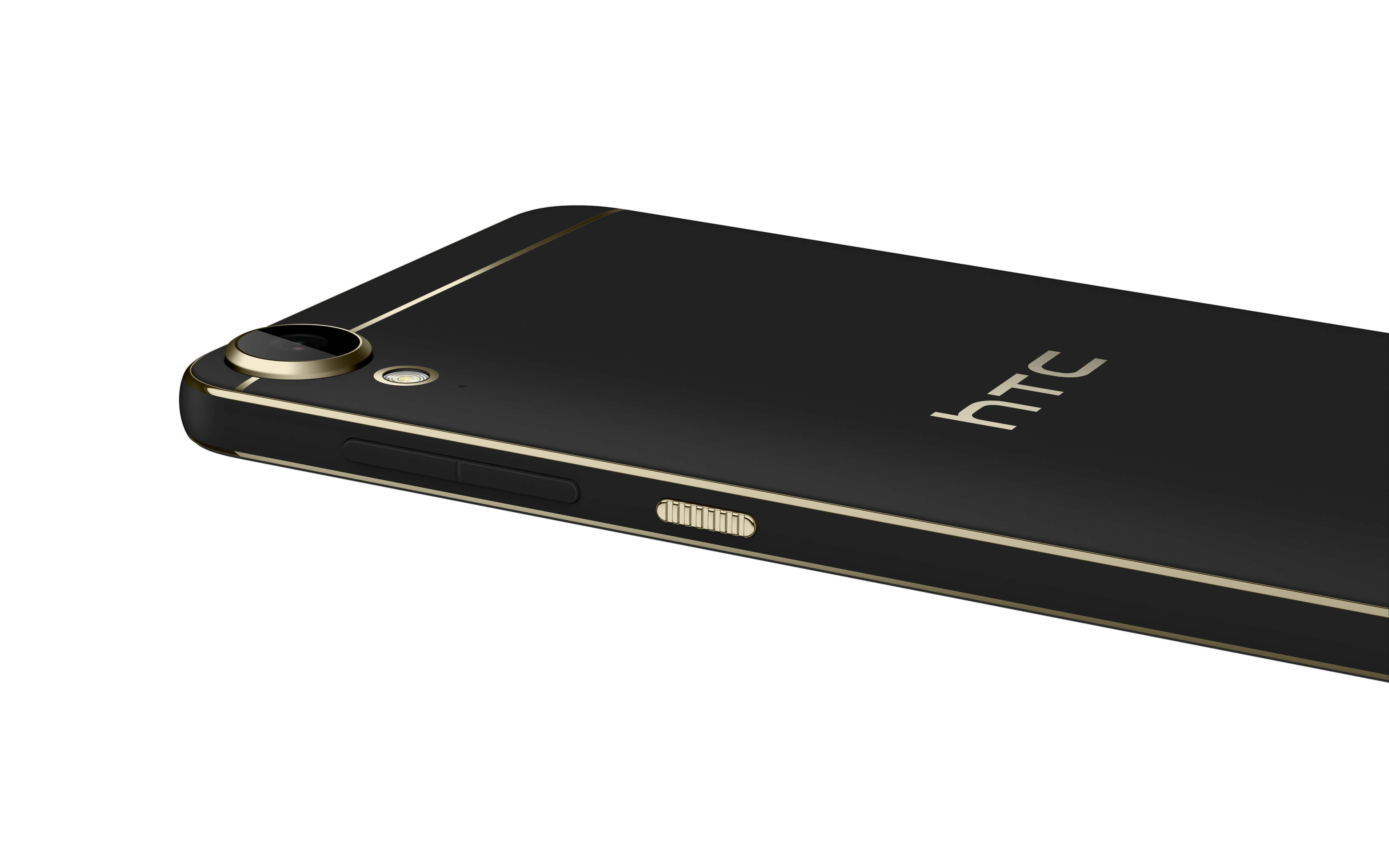 Schlankes Design und ein Gehäuse aus Aluminium. (Bild: HTC)
Das HTC Desire 10 lifestyle in der Farbe Stone Black. (Bild: HTC)
"The Desire series from HTC has always stood for a new, youthful and beautiful design combined with powerful features at an attractive price," said Chialin Chan, President of Smartphone and Connected Devices Business at HTC.
"Today, our middle-class family is developing a huge step forward with the HTC Desire 10 lifestyle. Some of our innovations that we introduced with the HTC 10 have been part of the development of the HTC Desire 10 lifestyle. This allows users looking for a more affordable smartphone to benefit from our current premium features in the form of a cutting-edge software environment, exceptional sound quality, high-performance design and high-quality design. "
Iconic and concise metalcontours

The design of the HTC Desire 10 lifestyle is immediately apparent thanks to its contrasting metal contours, which give the elegant case with a matt surface finish a special frame.
The glossy and concise contour wraps the edges of the smartphone and the integrated 5.5 inch HD (720p) display particularly expressive and bring out the individual color variants of the Smartphone – Stone Black and Polar White – perfectly.
Premium for 299 Euro?
For those who do not want to miss the extraordinary sound on their smartphone, the HTC Desire 10 lifestyle comes at its own expense. The two stereo speakers in the HTC BoomSound™ Hi-Fi Edition provide an impressive sound with rich bass and glass-clear treble.
In this video: first impressiones of the HTC Desire 10 of the product presentation in London.
And from a echnical point of view?

Thanks to Hi-Res Audio Certification and Dolby Audio™, users with the appropriate headset and high-resolution audio files can also enjoy listening to their favorite music with an impressive sound experience that exceeds CD quality. This means that HTC's high-quality audio features are entering the middle class.
The generous internal memory of 32 GB, which can be expanded up to 2 TB thanks to the microSD card slot, provides enough space for large audio files, photos, videos or other files.
The 3GB memory is combined with the integrated Quadcore processor from Qualcomm® for fast and smooth use of data and programs.
Smart camera for lifestyle customers

As a constant companion, the two cameras in the HTC Desire 10 lifestyle meet all the requirements that the modern everyday life of the user brings with it.
Both the 13 megapixel main camera on the back of the smartphone as well as the 5 megapixel front camera hold at any moment according to standards and thanks BSI sensor without noise or other interference.
Intelligent settings such as auto-self or self-care on call, live makeup and HDR bring out the best of self portraits and perfectly reflect the individual character of the user.
The HTC Desire 10 lifestyle is available in the color versions Stone Black and Polar White in November, this year in Germany, Austria and Switzerland through the free specialist retailers to an EIA of 299, – Euro and CHF 299, -.
In addition, users can also purchase the new Desire model from htc.com. In terms of product activation, the manufacturer has not yet announced a strategy.
Source header picture: HTC
Share your success in our
expert network
become an expert
Latest stories about IT & Digital