Agility and flexibility – How to achieve a new corporate structure
Agile working and management are a complete departure from existing hierarchies, but can quickly pay off in the form of greater employee autonomy and increased flexibility. But what can the change in corporate structure look like in concrete terms? We show managers how agile working works. Read a field report here.
Agile is on everyone's lips today. Companies want to become more agile, i.e. more nimble, in order to be able to react more quickly and flexibly to new market changes and challenges. Agile leadership aims to give employees more responsibility and reduce rigid hierarchies in order to shorten decision-making paths. This also includes breaking away from the silo thinking of rigid organizational structures.
Agile teams under changing agile leadership
Business units or departments will still exist, but emerging agile teams for cross-departmental or cross-company collaboration are often much more efficient for project work or for solving complex problems. Using software development as a model, such cross-functional teams assemble and team leadership ideally passes to the most competent and not necessarily to the person high up in the hierarchy. Agile working and agile methods such as Scrum even provide for changing team leaders depending on their competence, and you do not have to recruit them from management.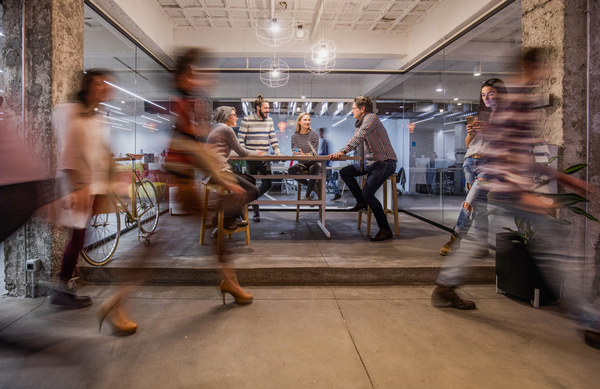 It's not about breaking old hierarchies. You as the CEO or managing director will still have the authority to issue guidelines, but you should focus more on the general guidelines and be prepared to delegate or hand over responsibility – as should your middle management. However, this requires a change in thinking, i.e. change management, which must be internalized and led by the company's management. So much for the advantages of agile work and agile management, as a well-known customer of Computer Futures has discovered for itself – with success. We would now like to take a closer look at this practical experience report.
From team or department leader to Scrum Master
We are looking at a large company that has worked with structures that have developed and manifested themselves over decades. The company is exemplary for many companies, large and small, in the process of changing their corporate structure. The company has now moved to agile working and agile leadership: Hierarchy levels have been eliminated and former department or team leaders have now moved from their former individual offices into the newly established open-plan offices as "product owners" and "scrum masters," for example. But the transition to open-plan offices or open spaces does not mean that there are no opportunities for retreat:
Cockpits and meeting rooms are ideal for concentrated work. Agility is the magic word that is currently occupying more and more companies in Germany and prompting them to take action. Instead of departments and fixed teams, there are now changing "squads" and "tribes" as well as "expertise teams" that bundle cross-company competencies for individual projects. The company's CEO has taken the lead in the agile movement and learned to step back himself – just as the leaders at the middle management level had to learn to grow into their new roles.
Agile makes more maneuverable and competitive
Computer Futures, the IT & Tech recruitment consultancy, has provided the company with the right experts on their journey to become a more agile, flexible business.
As a business leader, you're probably constantly being asked by department or team leaders to create new jobs or fill vacant positions. But most of the time, you don't have the time to deal with the increased resource needs from HR and functional departments. Searching for resources ties up resources and often prevents the necessary flexibility. A personnel consultancy can help to make companies agile or even more agile and flexible.
You as CEO, CIO or CTO do not have to lead the bandwagon, but if you are prepared to break down hierarchies and dare to be more agile, you will create a good basis for making your company more flexible and maneuverable in order to survive in international competition. After all, competition is also increasingly coming from start-ups, most of which are set up to be agile right from the start. A workforce supplemented by freelancers, including experts in agile working and management, can make an important contribution to this.
These are the most popular agile methods
Post-it notes with status messages such as "to do," "in doing" and "to be done" hang everywhere on the office walls of the company already described, in accordance with the Kanban principle. People meet in the morning for a stand-up meeting or "daily" to discuss progress. Reviews" follow every two weeks to review the results in the truest sense of the word. Kanban, literally display board, is a Sino-Japanese term and was incidentally introduced as a display board with index cards as early as 1947 at the Toyota Motor Corporation to organize the previously inefficient flow of materials in production according to the supermarket principle.
Today, according to Der Bank Blog, it is the best-known agile method, ahead of Scrum, at 34 percent, although this naturally depends on the industry. In the IT and Internet world, Scrum, which was initially introduced in software development and is an implementation of lean development for project management, predominates. In the insurance industry, "Design Thinking" is very widespread as a solution approach based on the basic principles of team, space and process. Transfer of specialists and managers in STEM professions united. As such, SThree has become one of the leading providers worldwide since 1986.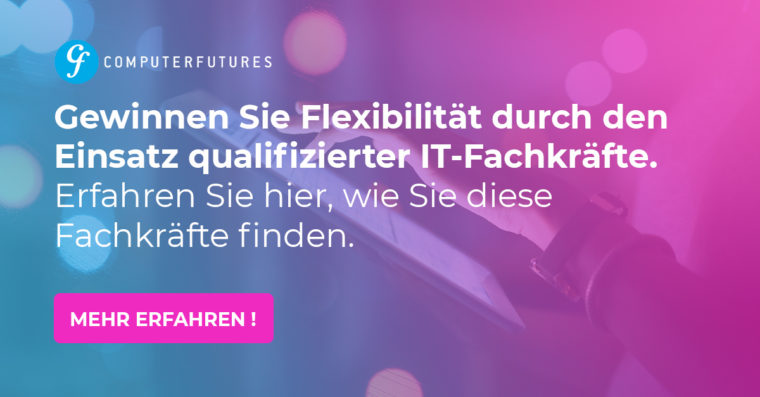 High verticalization in the SThree network
In addition to Computer Futures, SThree's group of companies includes other recruitment agencies, each with its own focus on the placement and supply of experts. Progressive Recruitment, for example, has made a name for itself as a recruitment consultancy for engineering, global energy, construction and real estate. Huxley is a recruitment consultancy for banking, financial services, supply chain and commercial positions. Real Life Sciences, or Real for short, specializes in the placement of experts in the pharmaceutical, biotechnology and medical technology sectors, while Global Enterprise Partners specializes in personnel solutions for IT projects with a focus on enterprise resource planning. SAP experts are currently in high demand, but specialists for Oracle, Sales Force and Enterprise also continue to be in high demand. Madison Black is also enjoying growing demand with placements of top talent in the areas of digital marketing, digital design and digital transformation.
As the selection of subsidiaries shows, however, each of the companies is an absolute specialist in its own right. And so it is precisely this verticalization that makes SThree as a group of companies so interesting to many B2B customers as a partner when there is a permanent or temporary need for specialists and managers for individual projects.
Source coverimage: iStock / fizkes