Why Native Advertising is your priority in marketing
Everyone knows classic banner advertising, for example on Facebook. These social ads currently need a large budget due to their big reach. But what about the perception, quality and acceptance of advertising in social media channels? And which alternatives are possible? The publisher network plista has conducted a study comparing media consumption on Facebook and news portals to analyze where advertising placement can be more effective.
High quality in news portals

The study shows that users deal with content on news portals much more intensively than on Facebook. Respondents said that they also focus on other activities while using Facebook. On the other hand, users on news sites are more focused and their length of stay is also longer. As a result, the so-called native ads get more attention on news portals.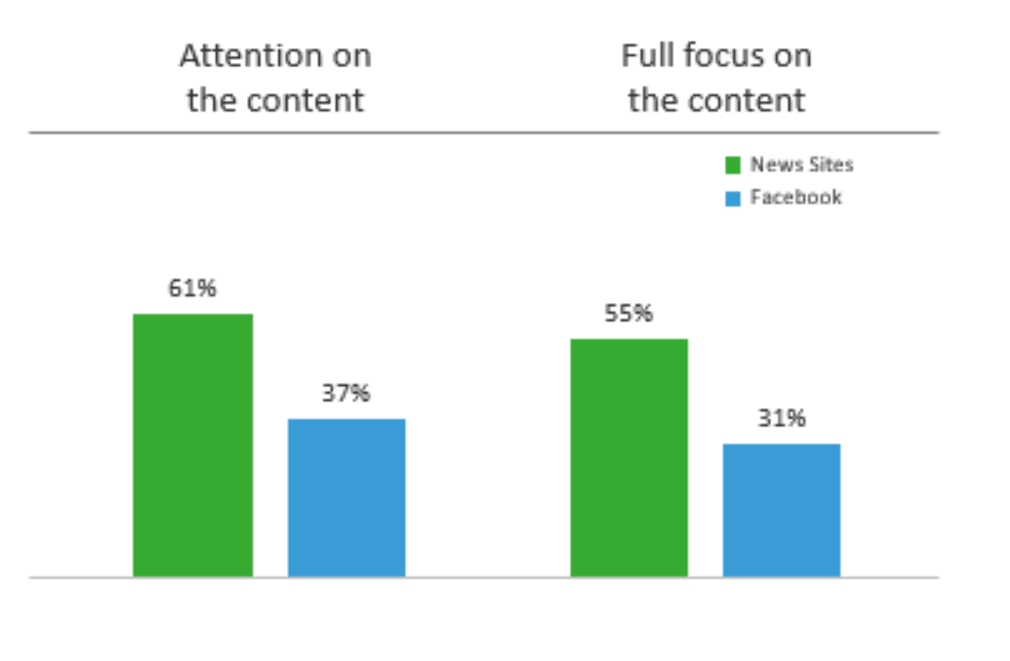 Acceptance of Native Adverising

Furthermore, users rate content on news portals as more credible due to their generally higher quality. On Facebook, only one in three users is ready to accept advertising, on news sites half of the users are willing to do so. Overall, advertising placement is better accepted and effective on news portals than on Facebook.
Positive perception of Native Ads
Another result of the study is that advertising in news portals is perceived as less disturbing and unobtrusive. Advertisements are included on message platforms at the bottom of a text as a reading recommendation and therefore seem more like posts. This reinforces the previous result that advertising on news sites is accepted way better and perceived as more enjoyable.
How to use native advertising for your goals
Although social ads may achieve a bigger reach, the study shows that native ads are perceived much more positively on news pages and thus can achieve better advertising effects. But how exactly can companies switch to native ads?
The publisher network plista provides an easy way to plan, conduct and analyse native advertising campaigns.
A created ad is played as a reading recommendation on several hundred magazines in the DACH region.
plista pays special attention to a high quality of the content and ads, which makes their campaigns more successful – the study revealed that quality is above quantity in when it comes to advertising. plista and native ads provide marketers with the best opportunity to stand out from the crowd and create high-quality ads that reach and attract users. That's why communication consultancies like Evernine integrate these successful publisher networks in the strategies for their customers.
The numbers are based on a market analysis of eye square and plista. The analysis was carried out with 807 participants in the period from July 19th – 26th, 2017.
Source of cover picture: iStock / hocus-focus