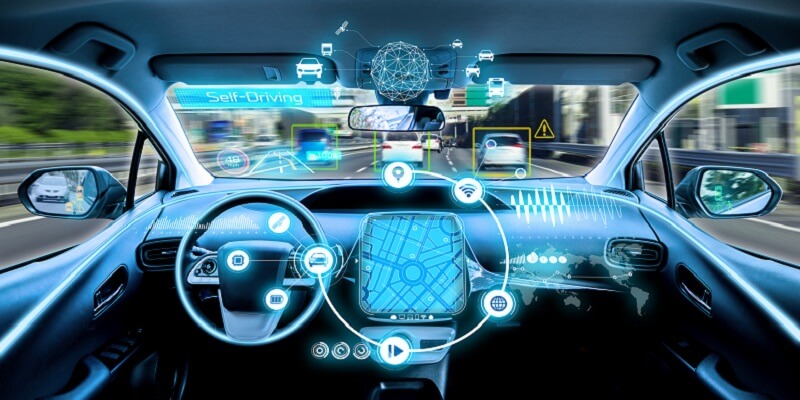 CAR-BITS.de: Legally compliant evaluation of Smart Car data
January 8th, 2018, Author / Editor: Evernine/ Lenz Nölkel
What data does a Smart Car collect? How can data from connected cars be evaluated in a legally compliant manner? Are networked vehicles moving data centrifuges? This and much more will be explained in this article.
The Munich subsidiary Uniscon GmbH has recently presented the results of the state-sponsored data protection research project CAR-BITS.de. The aim of this project is to make Big Data usable in road traffic. Smart cars generate and collect a lot of data about the car and the driver. Data that is extremely interesting for manufacturers, insurance companies, advertisers and government institutions. So the primary question is who receives what information and to what extent about the smart car owner? Of course, the data also contributes to greater safety and driving pleasure. But it also includes private data, such as driver or movement profiles – in other words, information about where the driver is and what routes he or she is taking.
Requirements for secure data exchange
---
"Especially in the case of personal data, such as that collected by modern motor vehicles, clear rules are needed to prevent misuse and manipulation. And a technical solution is needed that reliably ensures that the legal requirements are met and that the data collected is stored, transmitted and processed in a legally compliant manner," says Dr. Hubert Jäger, founder and CTO of the Munich-based cloud security experts and TÜV-SÜD subsidiary Uniscon GmbH.
---
Thus, a secure infrastructure is primarily required for secure data exchange and legally compliant data processing.
Source: CAR-BITS.de
Because there can be two cases, either the data are encrypted, then they cannot be processed and evaluated or they are unencrypted, then there is the possibility of unauthorized access and a not negligible risk, many manufacturers come to their limits. This is where CAR-BITS.de is getting interesting. The project has the task to evaluate data, which are determined over the car, legally conformal. Anonymized data, which will be made available in the future, which come from systems of cars.
Further important information about CAR-BITS.de
CAR-BITS.de ensures anonymous data processing:
---
"So far, systems in Smart Cars have collected significantly more data than is needed. CAR-BITS.de can extract valuable information from the collected data and make it available. These then no longer have any personal references. This also means that it is not possible to identify a person when processing the data. The cloud provider is also reliably excluded from access to personal data", says Jäger.
---