How to Realize the Full Power of SAP with Application Managed Services
SAP applications lie at the core of business operations for thousands of organizations, fueling key revenue-generating processes and services. At the same time, however, maintaining the integrity and performance of these mission-critical applications can require a unique set of skills and expertise. To overcome these challenges, many IT Managers are offloading their applications management to an external partner. Download this new whitepaper, "Realize the full power of SAP for Digital Transformation" to learn how the SAP market has changed and why managed service providers are becoming a vital player in a business' digital transformation plans.
As businesses gradually recover from the economic impact of the pandemic, they're shifting their focus away from "keeping the lights on activities" and instead getting back to revenue-driving digital transformation initiatives. Along with that shift, however, CIOs and their teams are realizing a new roadblock for their business: Burdened by complex SAP environments and staff shortages, they don't have the resources to successfully carry out these strategic projects.
Overcoming Common IT Roadblocks
Today, the IT skills shortage has become ubiquitous—in fact, 87% of organizations admit they are either experiencing a talent gap now or expect to within a few years.  As a result, high-priority projects like implementing SAP S/4HANA are often put on the backburner as over-burdened IT staff focus instead on day-to-day tasks and maintenance.
That's why many businesses today are looking to transfer the daily operational tasks of managing and maintaining their SAP applications to an external specialist. Known as Application Managed Services (AMS), IT Managers can outsource their SAP management responsibilities to a third-party provider and ease the pressure on their internal IT teams while gaining critical expertise and SAP support.
Free Your IT Teams
AMS frees IT teams from the burden of day-to-day SAP application management and provides comprehensive support for maintaining, enhancing, optimizing and managing core enterprise applications throughout their entire lifecycle. By leaving the ongoing management and maintenance to third-party experts, businesses can improve their application performance while also freeing their internal IT teams to focus on more strategic priorities and driving innovation. AMS is the perfect option for companies that don't have the resources, expertise, time or budget to handle application management themselves.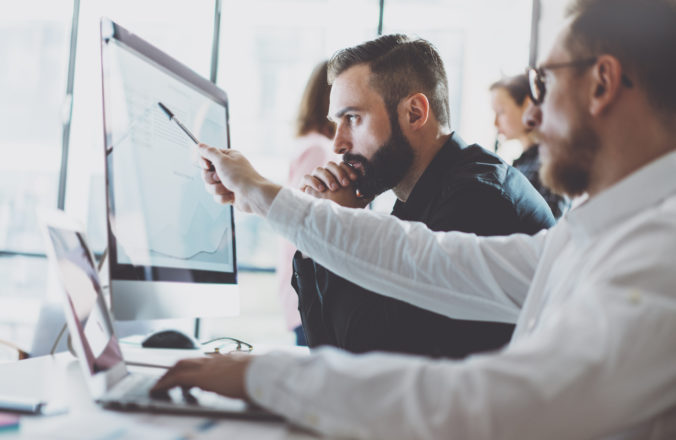 Get the Most Out of Your SAP Solution
Companies that rely on AMS Services for their SAP environment benefit by outsourcing both functional and technical support, application maintenance, system enhancements and analytics to a third-party team of experts who act as an extension of their team.
AMS providers also help companies take advantage of ongoing enhancements and optimization, making it easier to continuously improve their SAP environment—leveraging the latest features and functionality to drive business value. AMS providers have the expertise to help companies not only identify these areas of opportunity, but to also implement them
Benefits of Application Managed Services
AMS allows IT teams to focus on their core revenue-driving initiatives without having to worry about the complexities of day-to-day application management. Companies that outsource their SAP application management benefit from the ability to always stay current with—and take advantage of—the newest application features and capabilities. And, because an AMS provider serves as extension of the IT team, they also benefit from a deep bench of knowledge and best practices that their service provider brings to the table. This helps businesses solve any IT talent acquisition and retention challenges they may be facing.
Navisite, a modern managed cloud service provider, offers comprehensive Application Managed Services for leading enterprise applications including SAP. This includes 24/7 monitoring, system maintenance, reporting and around-the-clock technical and functional support. Navisite ensures the application environment is stable, secure and running optimally – allowing internal IT teams to focus on other strategic priorities and innovation.
To learn more about how Navisite's can support your SAP environment with AMS, download our whitepaper to discover their full scope of expertise and solutions.