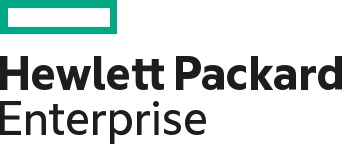 Hewlett Packard Enterprise is continually introducing new products and services, researching technology and market trends and providing insight into the industry.

HPE Services is one of the leading providers of SAP services – from consulting, design to operation. They accompany customers on their "Journey" to SAP S / 4HANA.

WITH HEWLETT PACKARD TO SAP S/4HANA

Hewlett Packard Enterprise is an industry-leading IT company that helps customers evolve more rapidly. With the most comprehensive technology and service portfolio in the IT industry, from cloud to data center and workplace, we help our customers around the world make their IT more efficient, productive and secure.

HPE is one of the leading providers in Europe among the S /4HANA service providers. HPE combines industry and process know-how in conjunction with customer-specific impact analyzes. HPE can provide real USPs and innovations in the international market, e.g. via the SHAPE program in cooperation with SAP.

Within the framework of the SHAPE program, a sophisticated roadmap was developed together with SAP, comprising 4 phases of consulting, transformation, management and optimization. Industry consultants also clearly point out that HPE offers a complete end-to-end service offering for SAP HANA systems.

These range from consulting services for the first steps through to mature management services for application support as well as the provision of proprietary optimized infrastructure technologies and solutions for hybrid IT strategies.